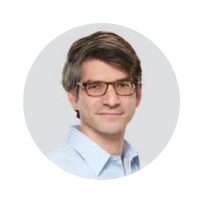 Ben Fishman is a natural team builder, connector, experienced investor and entrepreneur with extensive experience in the food, consumer packaged goods, agriculture, and financial services sectors. In food, Ben's experience covers the entire value chain from upstream on-farm agriculture, to manufacturing and logistics, to consumer and retail companies.
He is currently the Board Chairman of Regenified, LLC, a leading certification and verification company driving the growth of regenerative agriculture and the adoption of certified products. Almost 20 years of his career was spent at Continental Grain Company, a private food and agriculture operating and investing company. Ben started as an Analyst and rose to the position of Managing Director and Investment Committee member, having founded and led both the private equity and venture capital investment groups.
Ben has established investment groups in multiple sectors and geographies, including helping to launch BFG Partners, an early stage, high growth consumer products investment firm where he remains an Advisor. Ben currently works as an independent consultant and advisor working on issues of food, agriculture, climate, and economic development.
Additional experiences include co-founding The Grow Network, an educational technology company sold to The McGraw-Hill Companies and a board member of numerous private and public companies including Wholesome Sweeteners, The Coastal Companies, The Chia Co, Grandpoint Bank, K-Mac, Cicis, Checkmate, and others.
A cum laude graduate of Princeton University, Ben was a four-time Second Team All American Squash player and two-time team captain. Ben is a Board & Investment Committee Member of First Bancshares, Inc., a member of The Collegiate School's alumni counsel, a Board Member of Alico, Inc and a member of the Operating and Investment committees of the Brooklyn Public Library. He lives in Brooklyn with his wife, Elizabeth, and two sons.